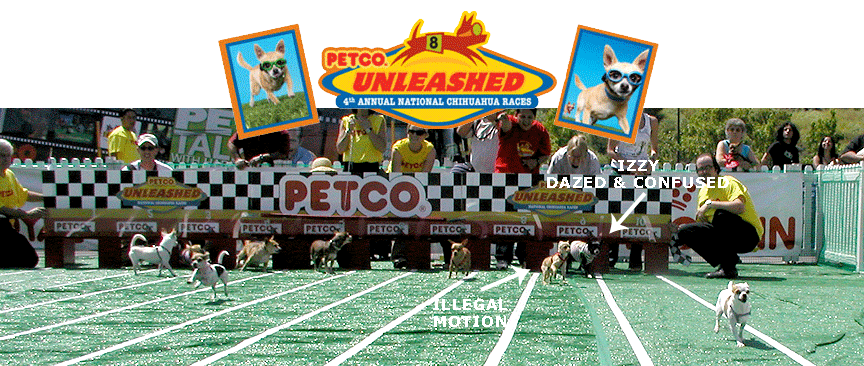 The search for the fastest chihuahua in America is on……and it isn't Izzy.
We had a great time at the Los Angeles PETCO Unleashed 4th Annual National Chihuahua Races held in Montebello, CA but it was unusually hot, over 90 degrees and the chihuahuas were kind of lethargic. I've never seen so many chihuahuas in one place, they were really cute!
TEAM Chi WOW WOW play-by-play
Izzy exited the starting box, dazed and confused as she was cut off by the chihuahua in lane # 8 (see race start above). At that point, the race was all over for her. She did look good in her Marvel Comics "Incredible Hulk" Tank Dress though. In ELVIS' heat, he sauntered out of the box and immediately caused a "butt-sniffing" traffic jam, having no interest in going from one end of the track to the other. He was disqualified and had to be carried off the track.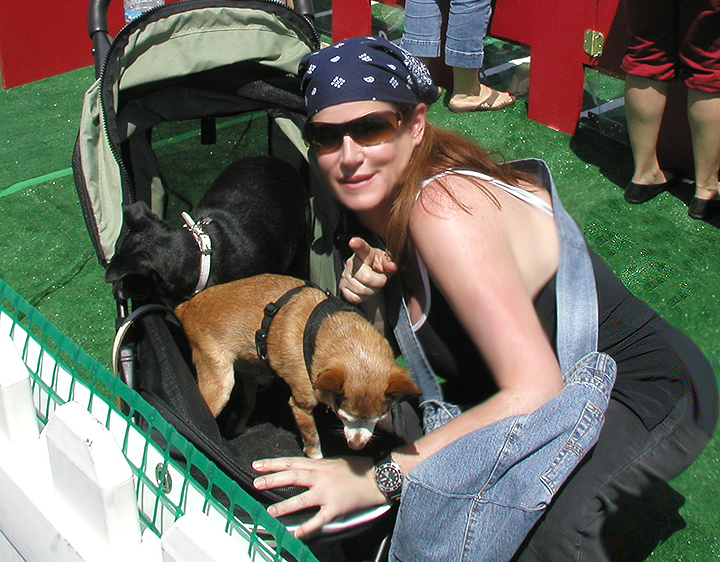 Post race let down. Neither athelete would look at the camera as they were too embarrassed to have their photo taken.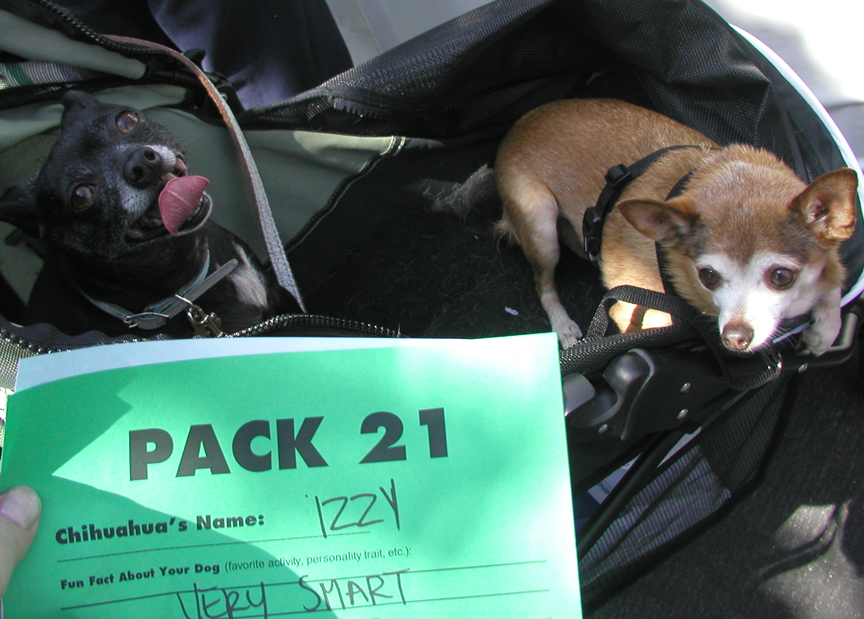 The National Finals will be held at PETCO Park in San Diego on August 31, 2008. For more information go to PETCO.com