I found this story interesting…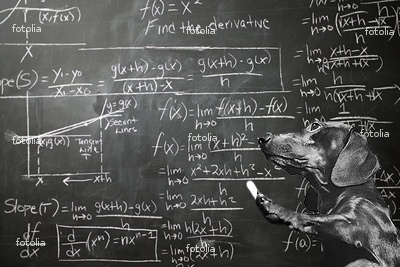 First of all the dog's name caught my attention and second, I wish there had been a canine mathematician to help me understand calculus while in college. I might have paid attention, instead of zoning out, eyes glazed over.
Hope College Professor, Dr. Tim Pennings found it more than coincidental that his Corgi, Elvis was taking a certain path to retrieving a ball from the water. He recorded how far Elvis would run along the shore before deciding to swim for the ball and he concluded that Elvis had the innate ability to find the optimal path to fetching the ball, every time.
For those who are reading this and rolling their eyes, a couple of years ago, a team of French mathematicians tried to prove Elvis wasn't really thinking things through as he chased after his ball. It turned out they were wrong, and so Hope College, where Dr. Penning teaches, awarded Elvis an honorary degree.
Maybe what we need now is a dog to solve the financial crisis…