…TO THE RESCUE!!!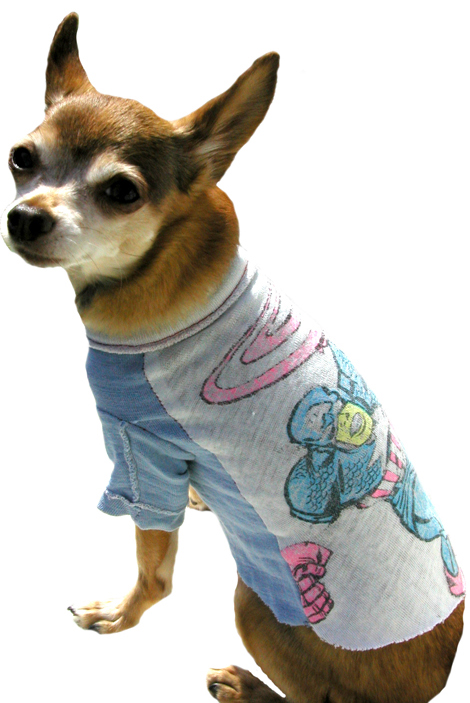 It's one of the most cherished items you have in your possession, well worn, super-soft and ripped in the places that show bits of skin. It's what you put on when you really want to be comfortable and it defines the term, "hip". It might be a t-shirt, a pair of jeans, a baseball cap or a pair of sneakers. Mine happens to be a blue long-sleeved tee with CAPTAIN AMERICA emblazoned across the front. Flashback to 1971…I was 11 years old when I bought this t-shirt while visiting the Ohio State Fair. We had moved to Columbus, Ohio that year from Long Island and were told the fair was not to be missed. By the way, my favorite attractions at the fair by far were the tractor-pull competition and the giant butter sculpture. Anyhow, my parents let me pick out one thing to have and I decided on this shirt. The guy at the booth had the transfer press right there to iron the CAPTAIN AMERICA image onto the shirt I chose. It was beautiful and I put it on right away. Well…it's 2004 and that shirt has moved to Texas, Virginia, Florida, California, London and back to California. It has visited from exotic, Micronesia to the downright insulting rag box in my garage.
Enter ELVIS into my life…
I wasn't looking for a dog. I was actually looking to replace a finch that passed on, but when I walked passed the caged playpen of rescues and saw this little white face staring at me, tail wagging, I immediately thought this dog knew me. Later I realized that he did that to everyone. His 3lb.+ body possesses this amazing and wonderful ability to make eveyone around him, feel special.
ELVIS was 8-ish and pretty sick despite his attitude and he was wearing a very macho blue, plaid lumberjack fleece. I never owned a small dog before, one that wore clothes. It was a whole new thing for me but I was into it. I liked the fact that he was dressed in something that served a purpose. I was instructed, he needed to stay warm, period. Now, for those of you that have never owned a small dog, chihuahuas and such, shiver, A LOT! People always ask, why is he shaking? At first, I didn't really know but assumed he was cold and found out that I was basically correct. I started looking for things to put on ELVIS but to my dissapointment, much of the stuff I found was cutsie and it made me gag. Understand, ELVIS is a big dog in a little dog body and very manly (all who know him…know exactly what I mean.) I needed something hip but was finding out that a cool mini-wardrobe was slim-pickins and I was again running out of choices. Then it hits me…
I raced home to that rag box in the garage frantically throwing ripped t-shirts into the air in hopes of finding my CAPTAIN AMERICA tee. It was still there and I was excited to now pass it on to ELVIS to wear. I took his measurements, made a pattern and whall-la, my first Chi WOW WOW Vintage Tee!


Original posting 2004-12-03 02:43:49