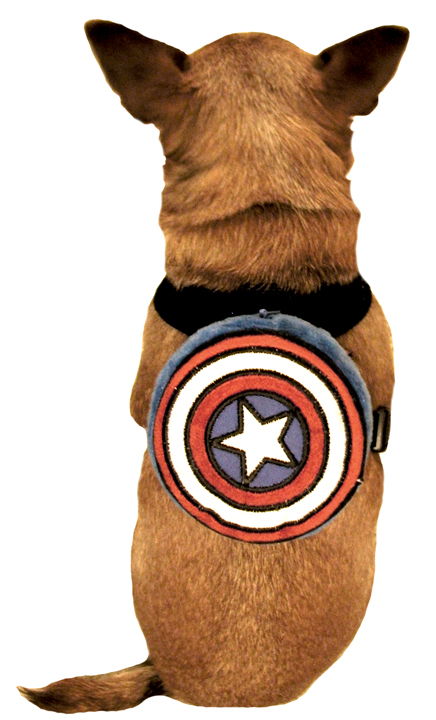 ELVIS wearing Captain America's Shield
Why not have your dog wear a backpack to carry his own things, change, poop bags and credit card if he has one. These little backpacks come in four styles shown below. Converts to a little change purse with strap and has a squeaker inside to get your dogs attention at the dog park.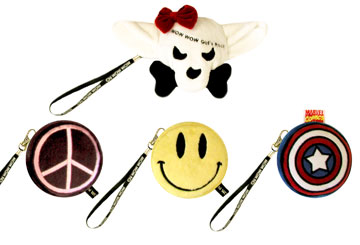 Chi WOW WOW Girls Rock, Peace Sign, Happy Face, Captain America's Shield
Purchase these cute little backpacks at Funny Fur!