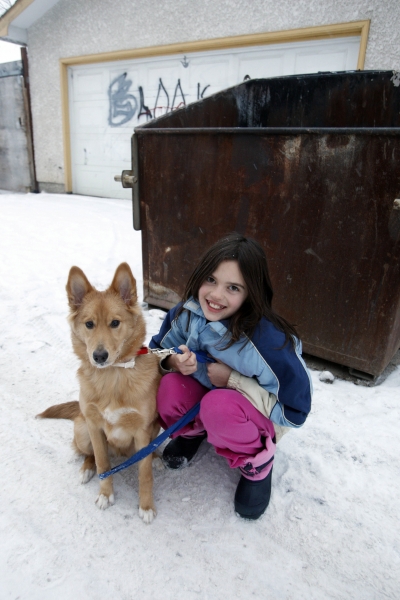 My dog Jessie

I heard a little puppy crying
in a garbage bin
My daddy picked her out cause she was
scared and very thin.
we took her home and bathed her
then to our surprise she wasn't
black but golden brown with big brown
puppy eyes. We took her to the doctor
and he said she's doing fine
how can people be so cruel
Why can't they just be kind?
- Calli  Vanderaa (9 years old)
Click on Calli's picture to read the full story in Modern Dog Magazine's Rescue Blog.