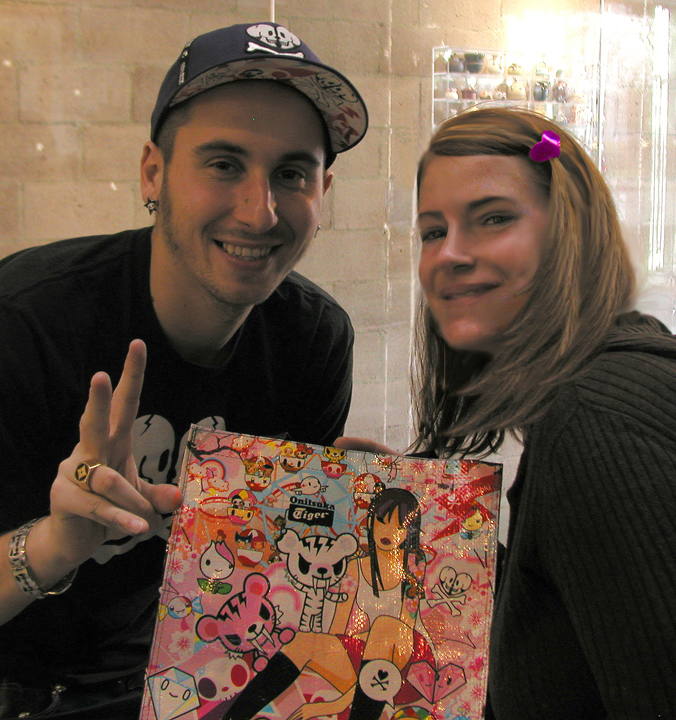 Tokidoki Artist Simone & Me
I'm totally into the vinyl toy craze now and with the recession, it's the only way for me to get my shopping fix on without breaking the bank. It only becomes slightly expensive when you become obsessed with having all in a series and you can't stop buying blind boxes, just to complete the set. For those that don't know how this works, most of the toys are sold in boxes that are sealed and you don't know exactly which toy you are going to get. This opens the collecting craze to trading with other fanatics like yourself. I think it's fun not knowing what I will get.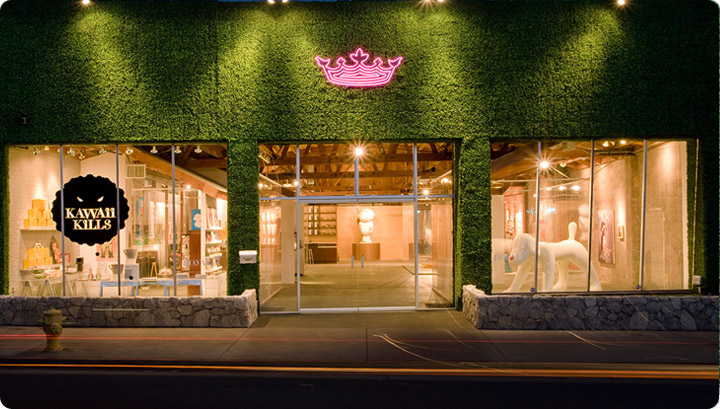 So, this past weekend I went to a very cool gallery and tea cafe named Royal/T to meet the Italian Artist, Simone Legno for Tokidoki and have a spot of tea. The gallery is a great space and the cafe is modeled after Japanese cosplay cafes where the waitresses dress up as maids.
Orange Michelin Something?

Simone doodles a Bastardino on a
Chi WOW WOW Vintage Carrier for ELVIS