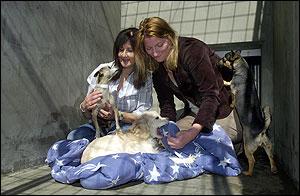 "I wanted this to be a community project for people living in the neighborhoods where the shelters are. I wanted everyone to have a personal stake in keeping the animals in our shelters warm and have something to cuddle up in on cold nights."
I find it difficult to read the news these days with so much doom and gloom, so when I receive a story like this one I feel inspired and motivated to pass it on to as many people as possible.
I was fortunate to have the opportunity to sit and have coffee with Eileen Smulson, the founder of Operation Blankets of Love. So what exactly is this organization about? It is simply an act of compassion by one individual determined to make life more comfortable for hundreds of animals waiting to be rescued from shelters. Eileen could not stand to see the sight of shelter dogs especially, laying on cold concrete during the cold and rainy months. She banded together with small local businesses to have people donate blankets and towels for shelters all over the Los Angeles area to use in the kennels. To date, Eileen has personally collected and delivered over 4000 blankets to the shelters and is looking for ways to spread the idea and love beyond L.A. and into other cities.
Chi WOW WOW did a small part in donating dog tees and hoodies for some of the older and sick dogs that need a little more than a blanket to keep warm.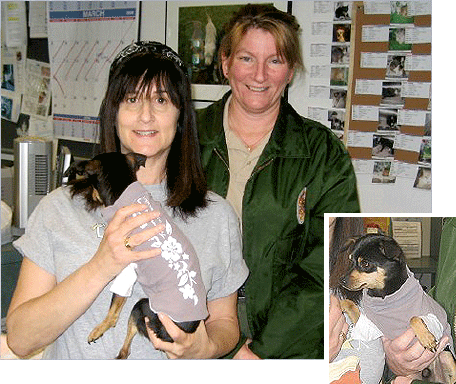 Eileen with the West Valley Shelter Director, Jan Selder and
a sweet little 10 year old chihuahua after presenting the shelter
with Chi WOW WOW clothing.
If you feel that you have the ability to help Eileen with her cause, you can emal her at eicreate@aol.com.