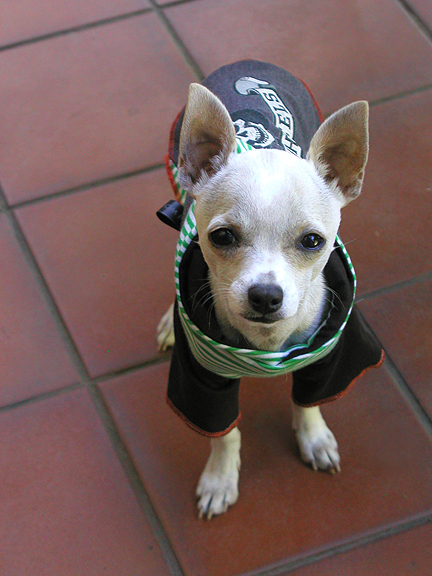 We just rescued our third chihuahua and I blame my own father for this one! Last week my Dad who lives in Houston, Texas mentioned that he was fostering a young chihuahua that was listed on Petfinder.
So what did I do?
I went online and started looking at chihuahuas…then saved some profiles…then sent some emails and made some phone calls. Next thing I know, I'm setting up an appointment to pick up Twinkie, a 4 month old male apple head and cute as a button! He now sleeps soundly, snuggled up by my side with ELVIS and Izzy close by.
ELVIS, Izzy and now Twinkie are all rescues and I wouldn't have it any other way. Twinkie was being fostered by Pups and Pals, a rescue covering L.A. and Orange Counties. They get high marks from me for their professionalism, compassion and efficiency in placing animals in good homes quickly.